The Inside Word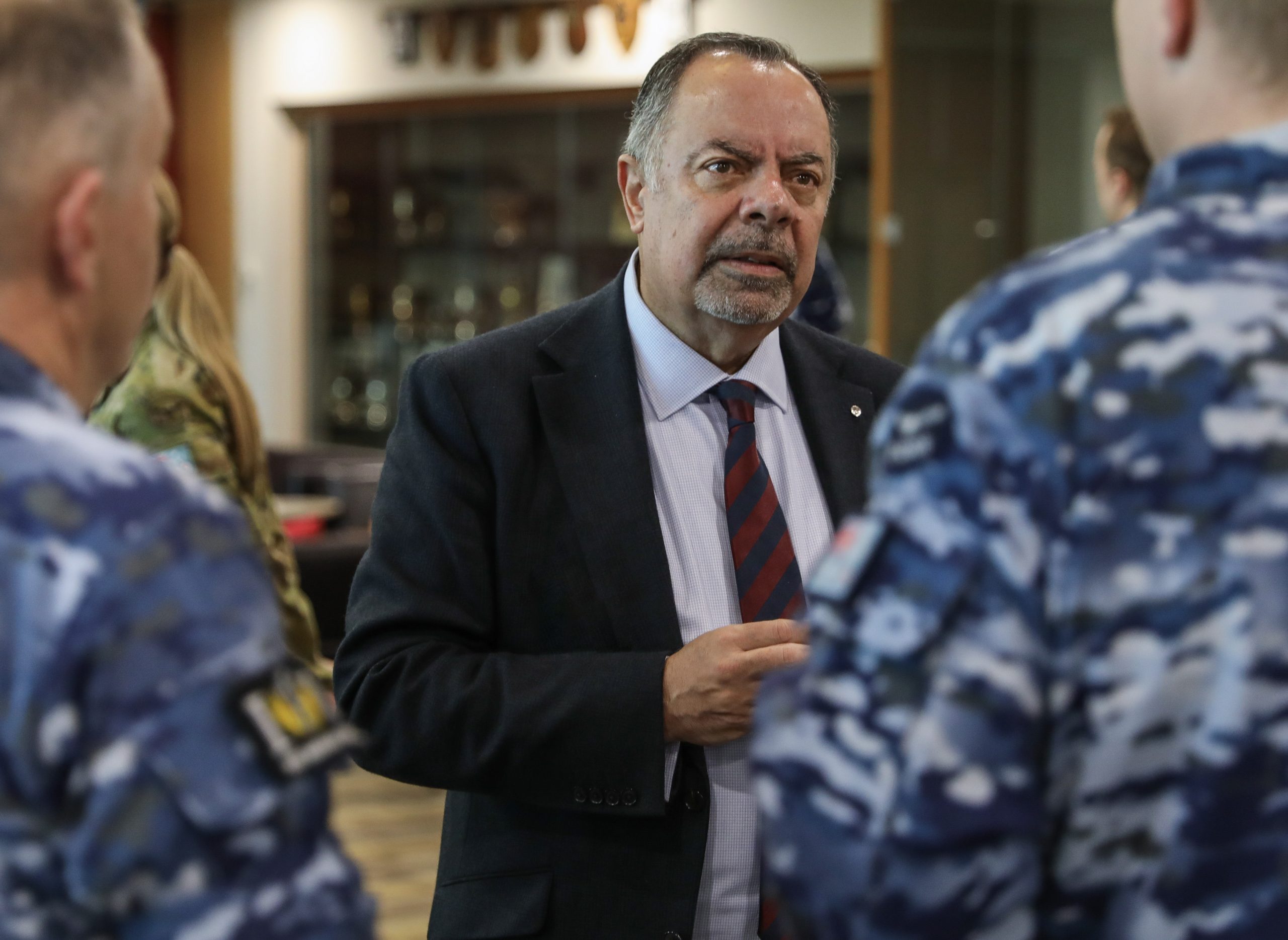 Why is the very department that is meant to lift veterans up letting us down?
Too much talk and not enough action!
This is just one of the many damning observations from the Chair of the Royal Commission into Defence and Veteran Suicide.
Commissioner Nick Kaldas, a former deputy commissioner of the NSW Police Force, took the unorthodox approach of appearing at the National Press Club recently, in what appeared to be a last-ditch effort to shine a light on the confronting findings from the inquiry's interim report released in August 2022.
"When it comes to protecting the mental health and wellbeing of servicemen and women, the evidence this Royal Commission has uncovered to date suggests there's been far too much talk and not enough action," Mr Kaldas told the National Press Club on September 13.
"We've made a conscious decision to speak out because we're at a point where we feel that the issues we've uncovered have not been noticed. One of the things that must happen for things to improve is that there must be more interest, both from the public and the media on these issues, and when reporting begins, then people begin to notice, and politicians take notice as well."
He said families have been driven to the brink – and in some tragic cases, beyond – while waiting years for claims to be even looked at by the Department of Veterans' Affairs (DVA), an agency he described that adopts a "strongly adversarial approach" towards both serving members and veterans.
"One frustrated veteran in a submission said – there is a common saying that the paperwork hoops and hurdles you must climb over is deliberately designed to be that hard veterans will either just give up, or do themselves in, either way the problem goes away," he said.
Astonishingly the morning after Mr Kaldas' address, the Minister for Veterans' Affairs Matt Keogh, in response to the Commissioner's speech, told ABC radio: "I think the Royal Commissioner painted a picture that was pretty clear actually, that a career in Defence is a good one, that the vast majority of people who serve in our Defence Force have very successful, positive careers and go on to have very successful civilian lives after they've left Defence as well."
I don't think the Minister is reading the room…
People dying every week for decades?
Backlog of 26,000 in DVA claims?
DVA and Defence stymieing and stonewalling the inquiry in its quest for data? 
1600 veterans' deaths by suicide between 1997 and 2020, more than 20 times the number killed in active duty over the same period…

Little wonder there is a personnel crisis with recruitment and retention in the Australian Defence Force.
Too much talk and not enough action!
In my own personal experience – dealing with the Department of Veterans' Affairs is not something that I look forward to. It is always a hit and miss experience littered with inconsistencies. One thing that is consistent is the adversarial approach and lack of compassion that the commissioner spoke of in his address.
And we now know many others feel this way, as the number one recommendation from the interim report is to simplify and harmonise veteran compensation and rehabilitation legislation – and number two is – eliminate the [DVA] claims backlog. I could go on…
Thankfully both of those recommendations were agreed to by the Australian Government.
Mr Kaldas called for a more compassionate approach from DVA, where an "adversarial culture still exists".
"Individuals who suicide, are quite often in contact with agencies before their death. We know the way agencies and organisations interact with veterans can and does impact their mental health and wellbeing." 
Why is this so? Why are those who have served Australia, so let down by the Australian Government bureaucracy?
We need urgent policy change and a greater focus on this deadly issue, which is a national crisis that has been bubbling along for decades across dozens of inquiries, while people are still dying.
Mr Kaldas said that Australia had let down its veterans for far too long and every one of us had an important role to play in protecting those who protect us.
The Royal Commission will continue to accept submissions until 13 October 2023. This submission form will close at 11:59 pm AEDT on 13 October 2023 – this form will not be able to accept submissions after that time.
Information taken from National Press Club address and various media reporting.