SAS Group >
SAS32
Backing the business backing Brisbane in '32
Global attention on Brisbane in the leadup to 2032 will be a golden opportunity for businesses that move early to establish their brand and presence in the city. SAS32 combines specialist Olympic and Paralympic sports
management experience and resources of the SAS Group – Queensland's leading public affairs agency – to help you claim your part of the legacy.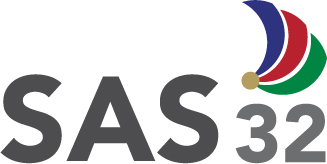 The 2032 Olympic and Paralympic Games represents a generational opportunity for businesses from around the South East Queensland region, and around the world.
Australia will host the Games for the third time in Olympic history and second in Paralympic history, placing Brisbane at the centre of global attention – not just for two weeks but in the years leading up to 2032.
Combining specialist Olympic and Paralympic Sports Management experience with the expertise and resources of the SAS Group – Queensland's leading public affairs and advocacy agency – SAS32 is your trusted partner for becoming a part of the Brisbane success story.
Our Services
Government relations
Media liaison
Strategic communications
Stakeholder engagement
Corporate introductions
Economic and cultural insights
Familiarisations with Brisbane and SEQ
Corporate event management
Our Clients
SAS32 is here to help you be part of the Brisbane success story.
For businesses who already know and work in South East Queensland, we can ensure you are connected with the most important stakeholders and decision makers.
For businesses looking to create a footprint in Brisbane for the first time, we can be your capable team already on the ground to support you as you get established. We can connect you with key city and state leaders, as well as complementary businesses.
For international visitors and delegations, SAS32 can be your team on the ground before and during visits, helping with logistics and planning, securing appointments and introducing you to key city and regional stakeholders during your time in South East Queensland.
Whatever your vision for doing business in Brisbane, we are here to help you achieve it.
Our Team
SAS32 Principal Claire Lavers is a highly successful sports administrator and planner, with direct experience in Olympic Games planning and management in Sydney 2000. Claire studied for her Executive MBA at Bayes Business School in London, whilst working as Performance Manager for ParalympicsGB. A former international distance runner and US scholar/athlete, Claire has also worked with the English Institute of Sport and the Lawn Tennis Association. She served on the Board of Triathlon England as Independent Director for Business between 2015 and 2018 before coming to Australia. She is based on the Gold Coast.
Claire and the SAS32 Team are supported by:
The Hon. Larry Anthony AO, who was the Australian Government Minister for the Paralympics in Sydney 2000
Malcolm Cole, whose experience includes serving as Special Adviser to the Brisbane Lord Mayor and as Senior Adviser to the Australian Foreign Minister
And the entire SAS Group team of consultants and advisers, with decades of experience in the government, media and corporate spheres.
The SAS32 team will give you the capacity and reach to succeed in Brisbane for 2032.