The Inside Word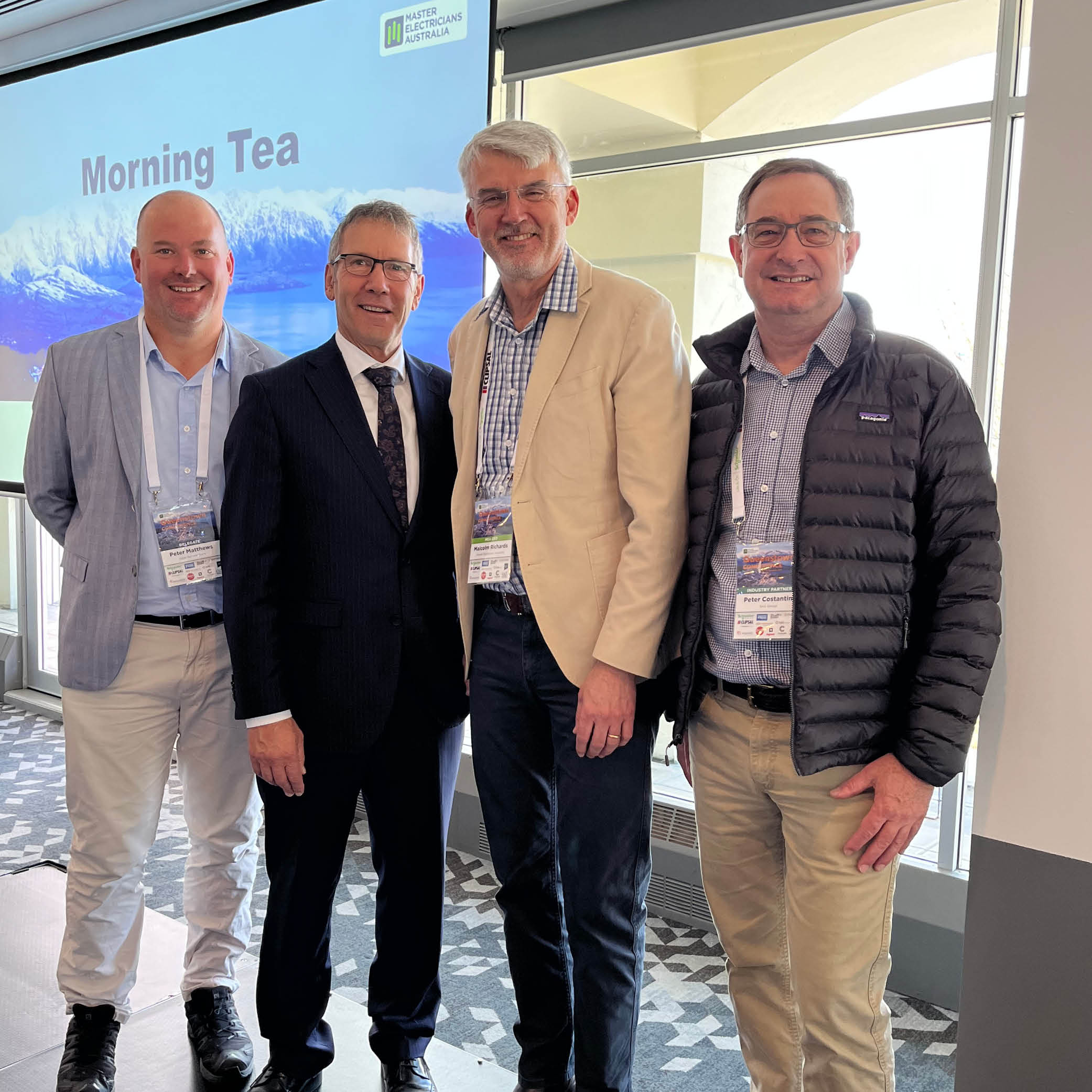 Master Electricians Australia Conference 2023 
The SAS Group is blessed to have great clients, many of whom have been with us for a very long time. Master Electricians Australia (MEA) has been with us since we established back in 2009.
MEA's annual conference this year was held in Queenstown, New Zealand. The conference had a strong focus on the rapid developments in technology, the revolution that is electric vehicles, opportunities for residential battery storage for personal use at home and to support the network as we continue to grow renewables, and the critical skills shortages forecast for electrical tradespeople for at least the decade ahead.
We heard predictions of Australia being some 10,000 plus electricians short each year for the foreseeable future. That's a lot of more apprentices we need to employ and train across the industry!
New Zealanders go to the polls for their general election on the 14th of October. Polling suggests that there will likely be a change in government with the National Party, potentially in coalition with ACT, the front runners.
The SAS Group was delighted to arrange for Stuart Smith, the Energy and Resources spokesperson for the National Party, to speak at the Conference. Stuart highlighted the progress of EV take up over 10 per cent of all passenger cars sales last year and upwards of 15 per cent in some months. After a period of generous incentives for new EVs, New Zealand has recently announced the introduction of EV road user charges, so that growth may dampen.
Mr Smith also focused on New Zealand's macro energy policy. Blessed with almost unlimited renewables from water, thermal and wind, New Zealand is well on the way to 100 per cent renewable – mostly because they have no industry and have excluded cattle – but serious challenges remain around reliability and affordability, and similar to Australia there are many small communities distant from renewable generation sources.