The Inside Word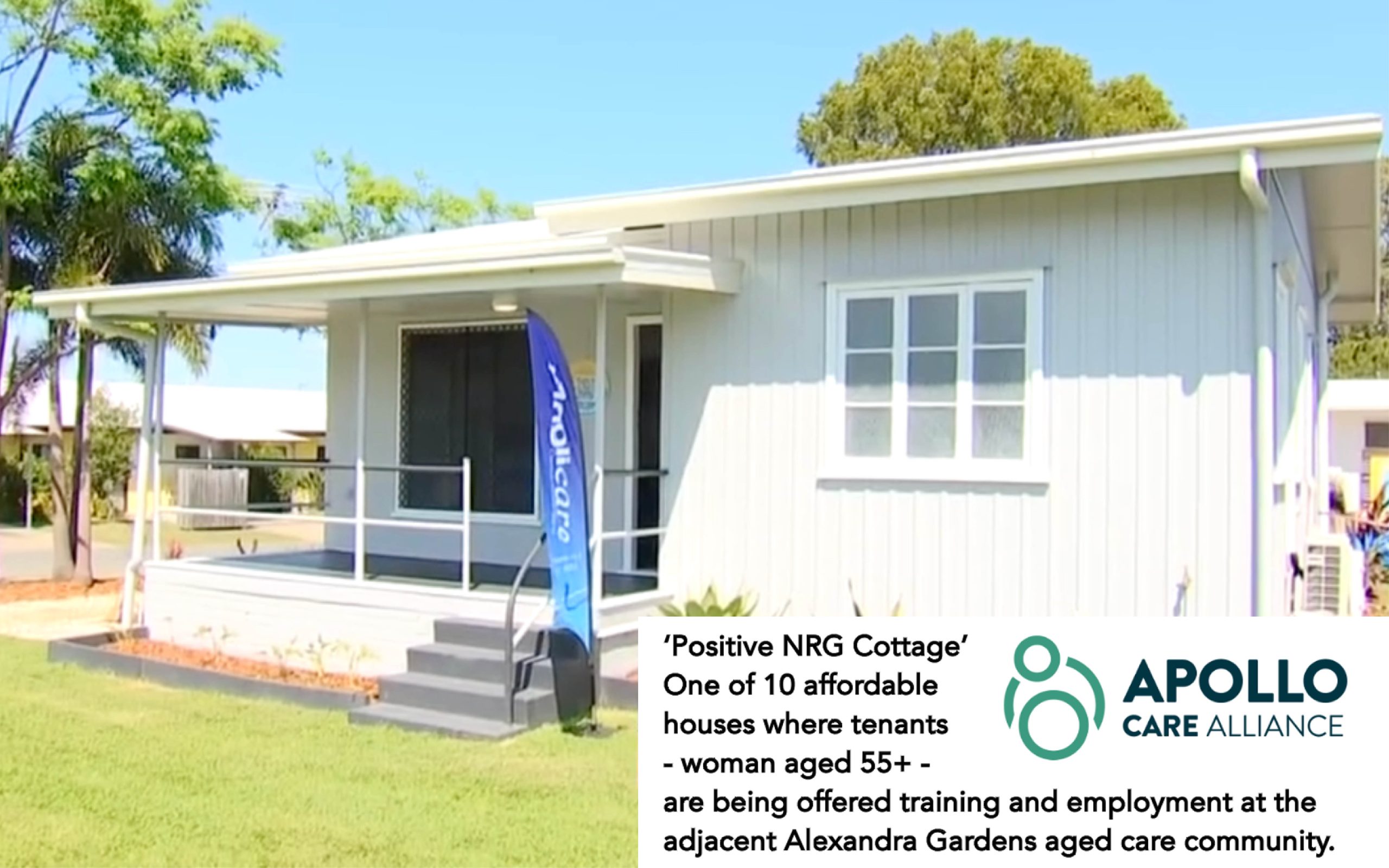 Apollo Care redefines Rocky's ageing community
If you give a man a fish, you feed him for a day. If you teach a man to fish, you feed him for a lifetime … and if you give innovative industry veterans a challenge, they create a fishing fleet.
Last week, the first of 10 affordable housing cottages for women aged over 55 opened on the grounds of PresCare Alexandra Gardens in Rockhampton, along with the opportunity for training and employment at the adjacent aged care community. 
Apollo Care Alliance, which acquired the aged care community in 2021, is partnering with The Shelter Collective to find a fast, affordable solution to the region's housing crisis.
The Shelter Collective – led by Chairman Dave Grenfell OAM – is a community-driven group of organisations working to solve the affordable housing crisis in Rockhampton.
The SAS Group worked with local and national media to raise awareness of the unique partnership between the parties. Print and TV coverage reinforced Apollo Care's position as a leading innovator in the aged care sector and an organisation that invests in its communities.
Here's how Apollo Care's CEO, Stephen Becsi OAM, and Dave Grenfell created a community solution to a community problem: Apollo Care is leasing the land and cottages to The Shelter Collective at a nominal rate, while The Shelter Collective is raising money and in-kind donations from the local community and coordinating the goods, services and labour needed to transform the cottages on a tight budget in a short time-frame.
Offering tenants housing, training and employment at PresCare Alexandra Gardens not only provides the women with a new level of security and independence, it also addresses the number one issue in aged care – staff attraction and retention.
Stephen Becsi – who has a distinguished background in affordable housing and aged care – says: "We're thrilled to support the Rocky community while simultanously reducing our need for expensive agency staff. It's a great example of social goals meeting operational needs."
It also exemplifies how Apollo Care's innovative approach is building momentum across Australia as it rescues distressed aged care communities, often in regional areas.
"With 70 percent of aged care communities operating at a loss, we're proving there's a way forward for failing aged care communities and their residents, families and workers."
"Rocky is a great example of what we can achieve. We rescued three Central Queensland PresCare communities and now we're partnering with the community to invest even further. The opportunity to work with The Shelter Collective was a no-brainer – this project benefits everyone."