SAS Group > Case Studies
Rural Aid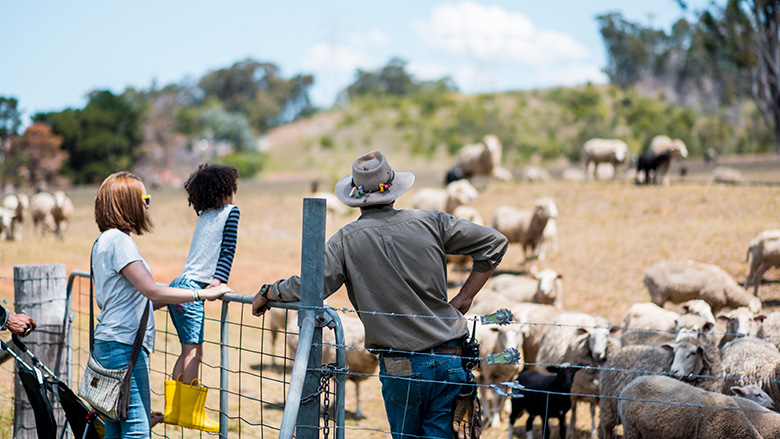 THE CHALLENGE
Rural Aid is a not-for-profit charity that provides financial assistance, fodder, and other agricultural products to farmers during times of crisis. In fact, more recently they have expanded their service scope to include the provision of mental health counselling services for rural and regional communities significantly impacted by disasters.
Understanding the growing need for their disaster management services in rural Australia, Rural Aid employed the SAS Group to fulfil three purposes:
Raise the organisation's profile and visibility among key government stakeholders.
To be seen as the preferred supplier for essential disaster management for rural and regional Australia.
To increase their revenue through government funding for their essential services.
THE RESPONSE
The SAS Group knew Rural Aid needed to get in front of key government stakeholders to increase their reach and visibility. Governments don't normally fund organisations they are unfamiliar with or don't trust, and face-to-face interaction is big part of bridging that gap. Our strategy was to get Rural Aid in front of the right people – from the Federal Government and the New South Wales Government – at the right time; to get them known, and position them as a trusted steady reliable partner for disaster-stricken bush communities.
THE OUTCOME
We were successful in attracting funding from the NSW Government last year for a mental health program for school kids from rural families. In the first 12 months we successfully helped Rural Aid build relationships with key government decision makers. We have built a reputation for them as a trusted provider of services for rural and regional Australia.
Through our government relations strategy we have been able to secure a $300,000 grant for them from the NSW Government. Our engagement with Rural Aid is ongoing and the SAS Group will continue to build on the work it has done for them to expand the reach of their services to as many rural communities as possible.
The SAS Group is proud to support Australia's most trusted charity, Rural Aid who is working with the Healthy North Coast PHN, following a successful funding application to provide mental health and wellbeing counselling services to children impacted by the recent floods in the northern rivers. Twelve months post the floods, many families still have a long road to recovery ahead.