SAS Group > Case Studies
Jewel Residences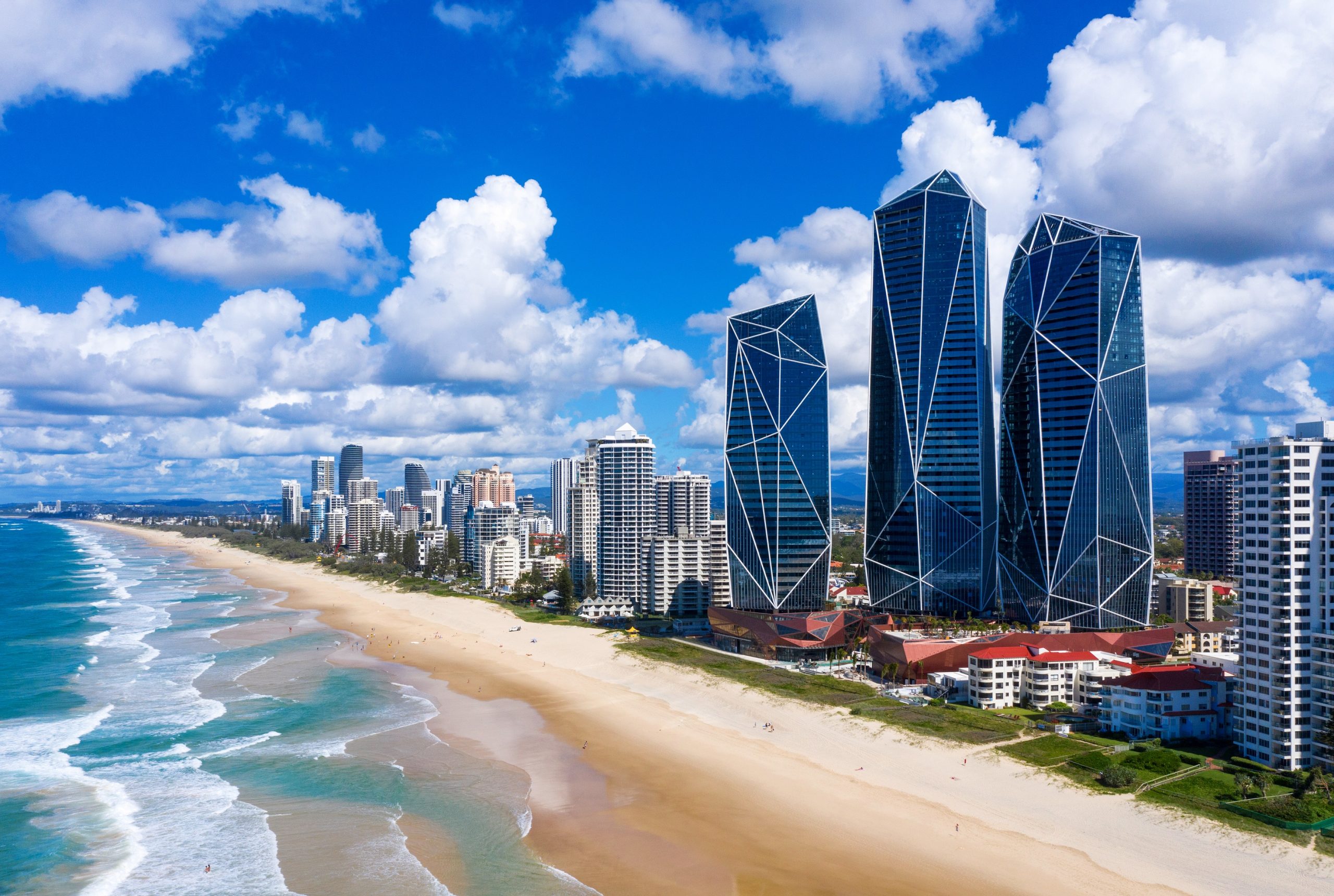 THE CHALLENGE
The Jewel project, a joint venture between the world's largest owner of commercial property, the Dalian Wanda Group, and one of China's most successful developers, the Ridong Group, was built on the Gold Coast beach front south of Surfers Paradise. Wanda Ridong (Gold Coast) Development Pty Ltd engaged the SAS Group in early 2015 to manage the project's external stakeholders, primarily focusing on media communications. While not a marketing engagement, this role was intended to create a prominent, public profile for the project with a view to supporting apartment sales.
THE RESPONSE
The SAS Group strategy was designed to elevate the relatively unknown project to prominence within the domestic and global community as a lavish, desirable and exclusive product. This focused firmly on creating and maintaining outstanding stakeholder relationships and strategic partnerships, and positioning Jewel as a prestige development, available only to a select and lucky few.
The phased strategy was designed to connect the project and its management team with media, all levels of government, neighbours (immediate and regional), business operators, tourism operators, event organisers, corporate partners, real estate sales agents and potential investors, through extensive engagement, including social media, community engagement and comprehensive event management. Elements of the campaign strategy included, but were not limited to:
A media-engagement and management plan including the development of relevant local, state, national and international media databases
An internal key messaging and language branding document
Developing a narrative around the project's history and journey to completion
A plan for identifying and engaging allies and influencers
A government engagement plan
Issues identification and management plan
Brand ambassadorship identification and engagement strategy
Community and event investment strategy
A social media engagement plan and comprehensive content schedule
A community engagement plan including stakeholder feedback and complaints process
A comprehensive internal and external events strategy
THE OUTCOME
The SAS Group's involvement with Jewel ended when the project was sold to a different developer. However, while we were engaged Jewel achieved significant media coverage across Australia and throughout the Asia-Pacific region, which drove strong sales interest and community goodwill for the project.