SAS Group > Case Studies
The Council of Mayors South East Queensland (COMSEQ)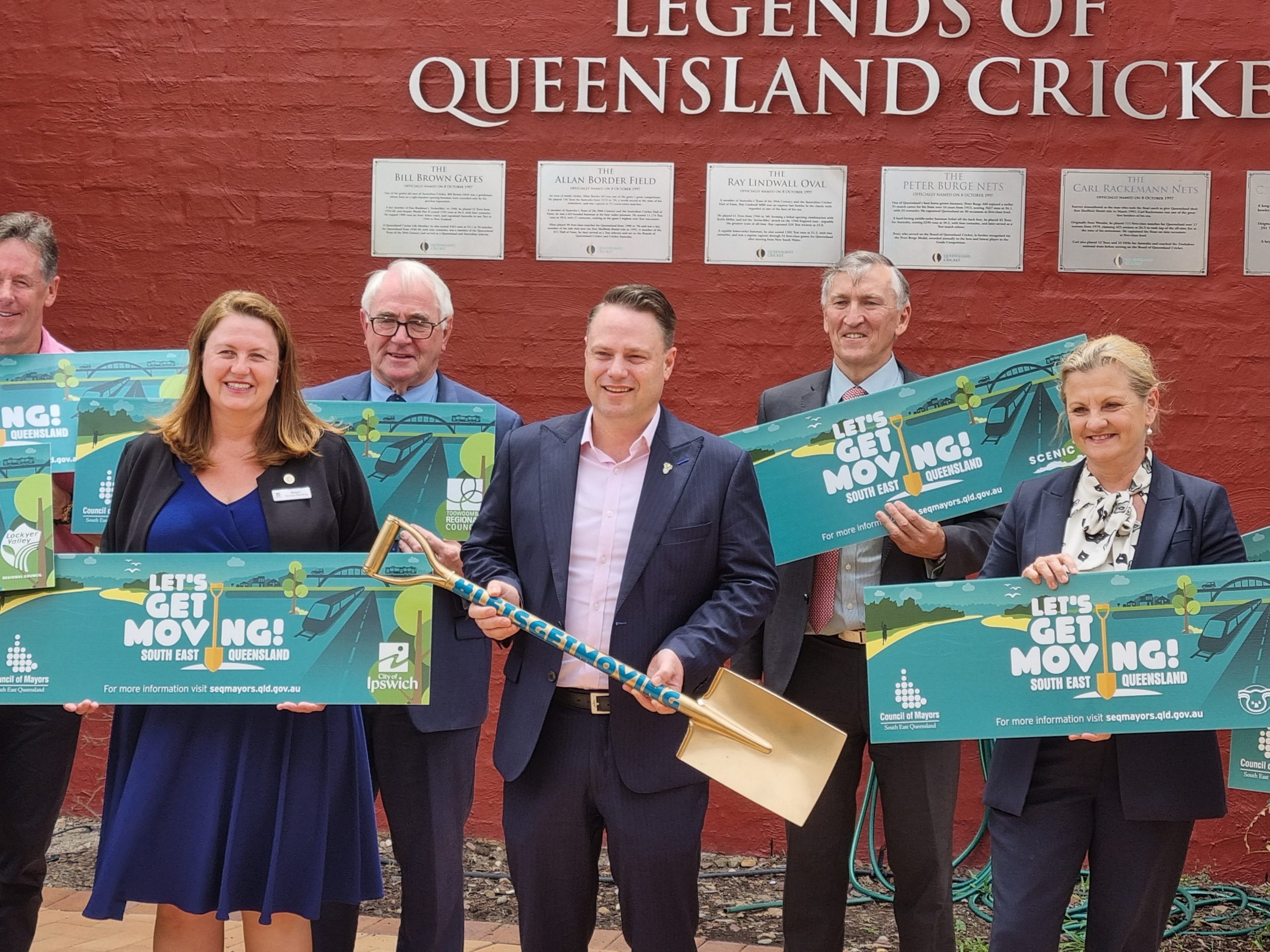 THE CHALLENGE
The Council of Mayors South East Queensland (COMSEQ) wanted to revitalise the negotiation process for the SEQ City Deal – a tripartite agreement between its member Councils and the State and Federal Governments, to secure the infrastructure needs for Australia's fastest growing region up to the 2032 Olympics and beyond.
Talks between the Federal and State Governments regarding the City Deal had stalled due to disagreement about what should be the priority areas and how much each party should contribute. With the State Government focused on Olympic Games venues, and with the then Federal Government heading towards an election, there was a very real risk that the deal could fall apart.
COMSEQ engaged the SAS Group to develop and execute a campaign, to put direct public pressure on the two levels of government to complete the deal and sign it before the election.
THE RESPONSE
The SAS Group devised the Let's Get Moving campaign, which played on both the importance of road and public transport infrastructure, and the relatively short period of time to deliver it ahead of the Brisbane Olympics. The campaign combined direct briefing of State and Federal MPs as well as mainstream and social media. We also provided support material so each local Council within the SEQ region could build out the campaign using their own resources and channels.
THE OUTCOME
The campaign had the desire effect – creating a sense of urgency within the Federal Government to get the deal signed before its election, and using the need for the Federal Government to co-fund Olympics venues as a lever to bring the State Government back to the table in relation to the City Deal.
The result was agreement on a $1.8 billion, 20-year partnership to transform SEQ and deliver region-shaping infrastructure for 3.8 million residents. It will generate thousands of local jobs, boost digital and transport connectivity, enhance liveability, and support one of the fastest growing regions in the country.