The Inside Word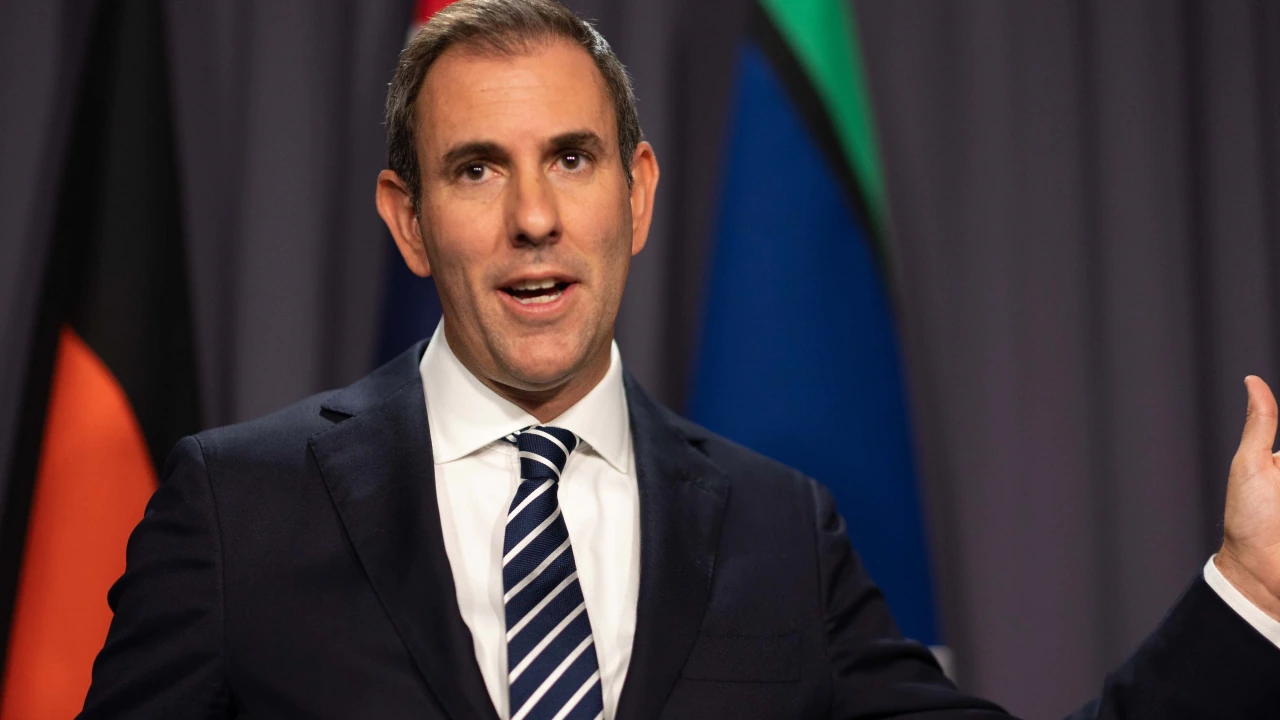 March Federal Politics: Super-size Sizzle
The Albanese Government's sudden announcement last Wednesday to place a
3-million-dollar cap on superannuation was driven by three priorities.
Firstly, ending the damaging speculation about the breach of trust eroding the credibility of the Government. Secondly, plugging the hole in the massive budget deficit by raiding super under the smokescreen of fairness and equity. And thirdly and most importantly, containing the electoral damage the superannuation loose talk was inflicting on the NSW Labor brand. Most unhelpful in the lead up to the 25th of March NSW elections.
The latest news polls in NSW show the huge lead enjoyed by Chris Minns and the ALP opposition has narrowed dramatically. The probability of a hung parliament is now real and potentially favouring the return of the Perrottet Government, an inconceivable outcome months ago.
The messy kite flying and musings of Treasurer Jim Chalmers and his Assistant Treasurer Stephen Jones on foreshadowed super changes has unsettled sways of professional and retiree voters across dozens of urban Sydney seats. These seats are up for grabs by the ALP, independents and the Teals. The battle ground on who will form government will now be fought in Western Sydney seats.
Cabinet had to bring forward the announcement well before the Federal Budget scheduled for the 9th of May to protect the Federal Government's credibility and to cauterise the electoral damage spreading to NSW.
The Federal Government hopes that by ending speculation they can reclaim the economic narrative affecting less than half a percentage of those with superannuation.
With the March sitting of Parliament about to resume the new legislation will double the current tax rate on super from 15 per cent to 30 per cent, affecting over 80,000 individuals who have a superannuation balance of 3 million and over. Most of these funds are held in Self-Managed Superannuation Funds (SMSF's) so it was not surprising that Government received positive endorsement from former ALP Treasurer Wayne Swan and former ACTU President and ALP Cabinet Minister Greg Combet, both heavy weights in the Industry Superannuation Funds.
Getting cover from the Industry Super Funds was critical for the PM and Treasurer as they collectively make up the lion's share of the 3.3 trillion Superannuation sector, a massive force in the Australian economy.
Gaining momentum and controlling the political narrative is always essential for the Government if they are to succeed in prosecuting controversial arguments and policy.
Prime Minister Albanese would hope that by making this decisive decision on Superannuation, the national conversation can move on. It also puts some welcome breathing space between the Voice, immigration (TPVs), climate policy, and the rising cost of living that is bedevilling the Government.
Photo Credit to Sky News