The Inside Word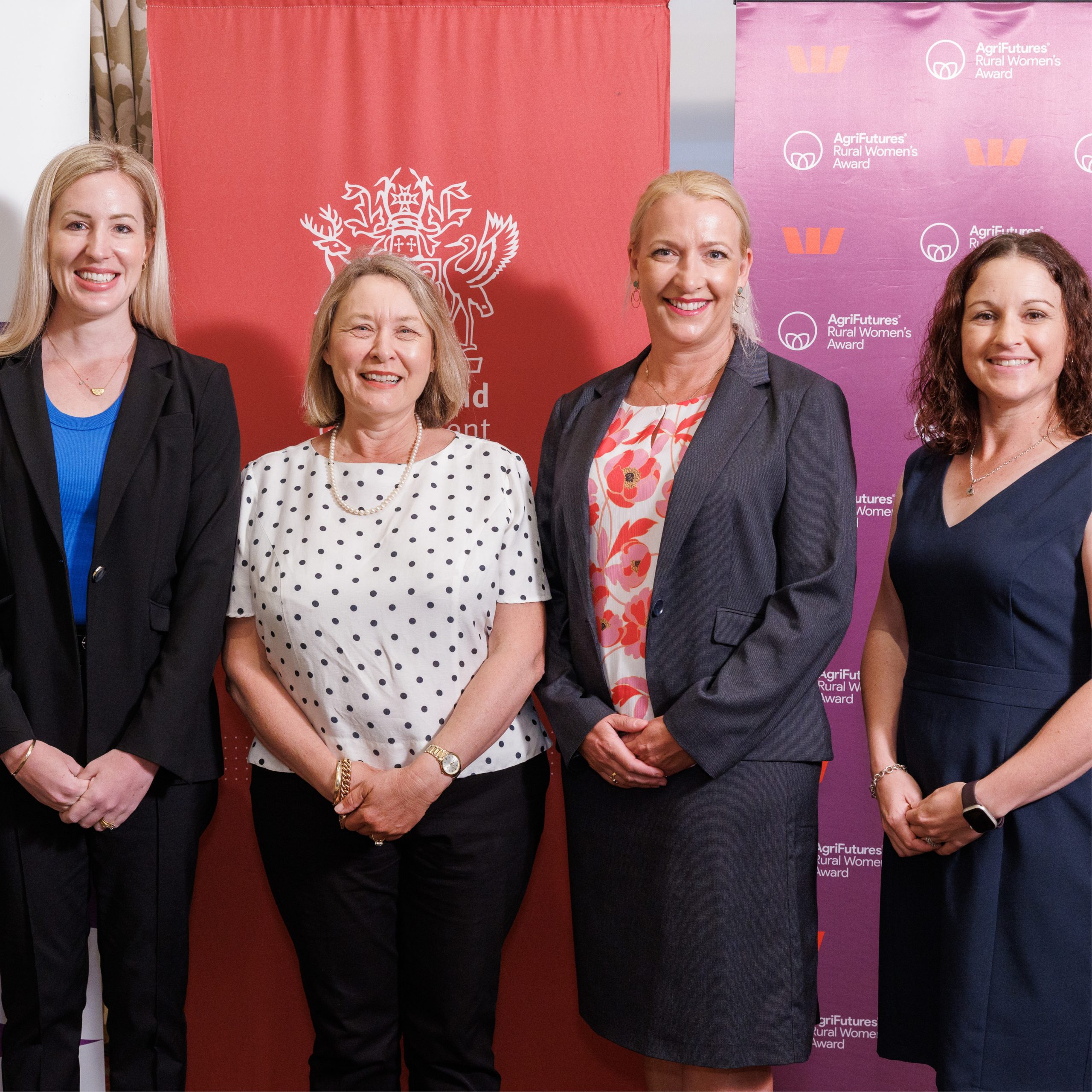 Insect Pet Food Manufacturer Wins Rural Women's Award
It is with great pride that I offer congratulations to entrepreneurial Sunshine Coast businesswoman, Emma Gibbons for winning the 2023 Queensland AgriFutures Rural Women's Award.
Emma's highly successful business, Huds and Toke, manufactures dog food and treats with Australian-farmed insect protein and vegetable surplus.
These alternative ingredients mean both a lower carbon footprint and a reduction in waste. And Emma can't keep up with the demand!
Emma has won a $15,000 Westpac grant and will represent Queensland as a national finalist in September, where she has the chance to win an additional $20,000 Westpac grant.
The Agrifutures Rural Women's Award was born thirty years ago on a hot summer's day while I was sitting at the kitchen table of Three Moon dairy farmer, Jan Darlington. At the time, as a young ABC Radio Rural Reporter, I was involved in many conversations about how women living in the bush could find their voice.
Jan and I decided that one tangible thing we could do was establish an award, to celebrate the achievements of inspiring local rural women and help encourage others.
At the time, Jan was single-handedly parenting three children and running a mixed farming business growing her own grain, milking cows and raising pigs on her 1,300-acre property, following the tragic passing of her husband.
Jan was instrumental in founding the Queensland Rural Women's Network in 1993, the same year she and I started the ABC Radio Wide Bay Burnett's Rural Women of the Year Awards.
Three decades on, the humble local award has grown into a prestigious national award and is still as relevant today as it was all those years ago.
When she passed in 2019 at the age of 79, Jan was described by the Courier Mail as the 'calloused crusader' who fought for rural women's rights when feminism was dominated by 'city types'.
'City types' and women living in rural and regional Australia have come together annually now for 30 years to celebrate, empower, and advocate. Judging by the most recent Queensland event, which I MC'd Brisbane, the unique challenges faced by rural woman mean these awards and associated grants remain just as important as ever.