The Inside Word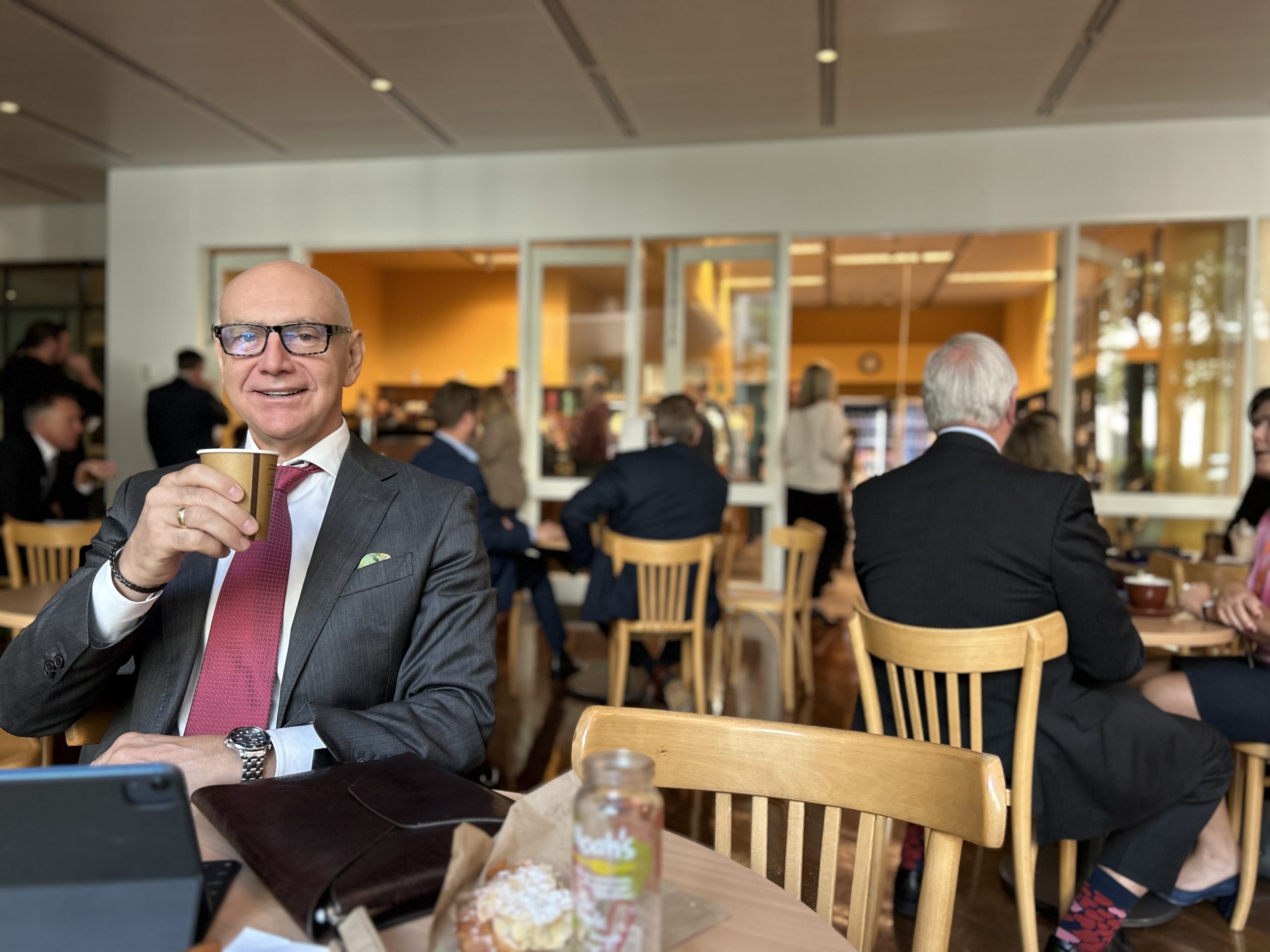 'Aussies' at the centre of Parliament House
The ritual of grabbing a coffee to meet someone and talk has become a ubiquitous act in most parts of Australian business and personal activity; and I think now part of the cultural fabric of how we meet, interact, and discuss important matters. This couldn't be truer for Canberra's halls of power at Aussies Cafe.

This legendary multigenerational cafe and mini grocer in the passholders-only section of Parliament House has a long well-regarded reputation as a neutral place to meet, greet, and oh yes that's right, have a coffee. And good coffee it is, indeed, along with everything else they make.

Enough of the plug for Aussies and back to why it's so important for a well-functioning democracy and the sanity of everyone who must spend countless hours trapped in the House – in need of a moment of reprieve and coffee.

On any sitting day you will see all the 'right' people in a long line for coffee to get away from the excitement and hum; that is the full collection of Ministers, backbenchers, and staffers, along with people from industry, business, and not-for-profits jostling to get the attention of someone who can help their message cut through the noise of every other issue dominating modern life and politics.

This is a good thing. People we elect to the halls of power should be easily accessible to us – to listen, interpret and be influenced by sound argument and facts. Unfortunately, as we all understand, time constraints and the heavy workload of the influential means that availability is scarce and needs to be evenly distributed.

This is where Aussies has come into its own, not to continue the noise of politics, but to allow for refreshing conversation or a quick pre/post-meeting chat to connect on a more personal level. Not everyone wants to get "caught" at Aussies, but most are happy to be outside the confines of the formality that constitutes a meeting; even just sitting in the garden, enjoying nature and sunshine.

There are a few other venues inside Parliament House for people to meet informally, grab a bite, or just bump into someone special, but none have the same feel or visible exposure of being seen at Aussies.

This week in Canberra I will be attending some events and meeting a few old Canberra friends; there's always value in being there for sitting week. I will spend much of that time working from a small table at Aussies with too many coffees to count and hopefully a better understanding of the issues driving decisions in Canberra. Sometimes you just need to be physically present in 'the state where it happens' to better understand what's happening beyond the news cycle.

If you happen to be in Parliament House on a sitting week drop by Aussies for a chat and I might even buy you a coffee.