The Inside Word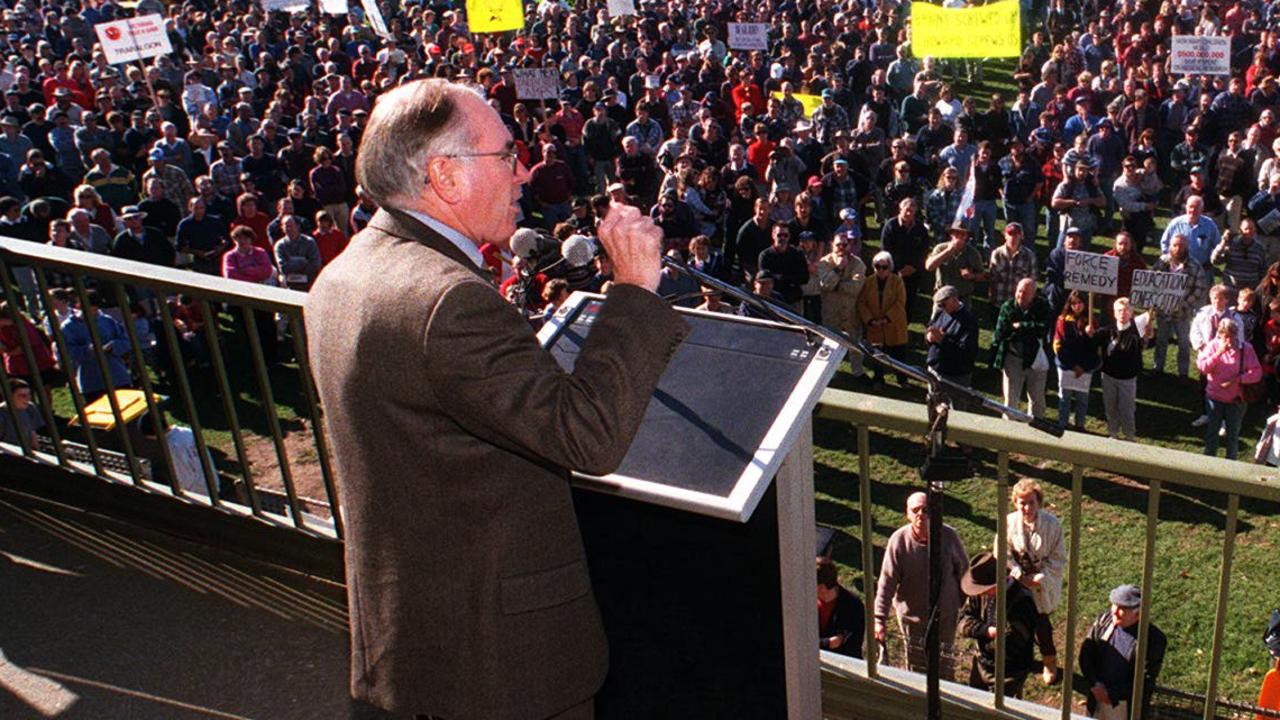 It's time for more scrutiny on gun control.
John Howard's swift move to reform Australia's gun control laws in the wake of the Port Arthur massacre has been embraced by our nation for more than two decades, providing a source of comfort whenever news of mass shootings filter through from overseas. "That could never happen here," we say. But on Monday, it did.
As news of an emerging emergency situation at Wiemabilla, near Chinchilla, broke on Monday's 6pm news bulletins many of us gathered round our televisions and checked for online updates to see what was going on. We didn't have to wait long.
By morning, a shocked nation had learned two young police officers, Constable Matthew Arnold, and Constable Rachel McCrow, had been murdered in what appeared to be a pre-mediated ambush, alongside neighbouring property owner Alan Dare, who went to investigate the source of gun fire and offer help. A third officer was wounded and a fourth, barely escaped with her life. Also dead were the offenders allegedly responsible for the murder of innocents, all three fatally shot in a confrontation with police.
In the days that have followed more details of the incident have emerged. It now appears the trio laid in wait for the young officers' arrival, armed with multiple rifles and a shotgun. Police Commissioner Katarina Carroll has repeatedly stated the two young officers who lost their lives "didn't stand a chance" and it was "a miracle" the other two officers survived.
It's been a long time since the effectiveness of our gun control laws has been subject to focused public scrutiny or discourse. We have laws. They work…. Don't they??
More than 25 years after the Port Arthur massacre, this deadly incident compels us to take a closer look at what is happening with gun control in Australia and ask, has complacency set in?
In a report released to mark the 25th Anniversary of the Port Arthur massacre in 2021, the University of Sydney spotlighted a "significant shift" in Australia's gun culture. In short, it said less of us have guns, but those of us who do, own more.
It revealed around 868,000 Australians hold a current gun licence and between them, they own more than 3.5 million registered firearms. That's an average of four per licensed gun owner. But the report also interrogated modern firearms importation data to estimate that private gun owners likely also hold around 260,000 illegal firearms in the "grey market" of undeclared weapons. That's a scary figure.
Gun control advocate, Rebecca Peters, and Gun Control Australia have also been increasingly vocal about the expanding influence of Australia's gun lobby. They argue strong faith in our existing gun laws has resulted in a lack of vigilance towards compliance, new trends in gun ownership or seemingly small concessions around ownership, that could have unintended consequences.
As a farmer's daughter, who now lives not far from the Belmont Shooting Complex, I've heard many of the arguments about why people should have access to firearms. But when we start losing members of the public and police constables at the very start of their careers on apparently "routine" callouts that end up in gun battles involving multiple firearms, I really do think it's time to take a closer look at what is actually happening with gun control in Australia.
When it comes to policy or legislation, we cannot simply 'set and forget'. Historical success doesn't guarantee future protection. It is my hope that the new Labor Government will use this horrific incident to acknowledge that "it's time" to review, and strengthen, gun control measures so they can continue to assure public safety and be a source of national pride.
Photo sourced from news.com.au