The Inside Word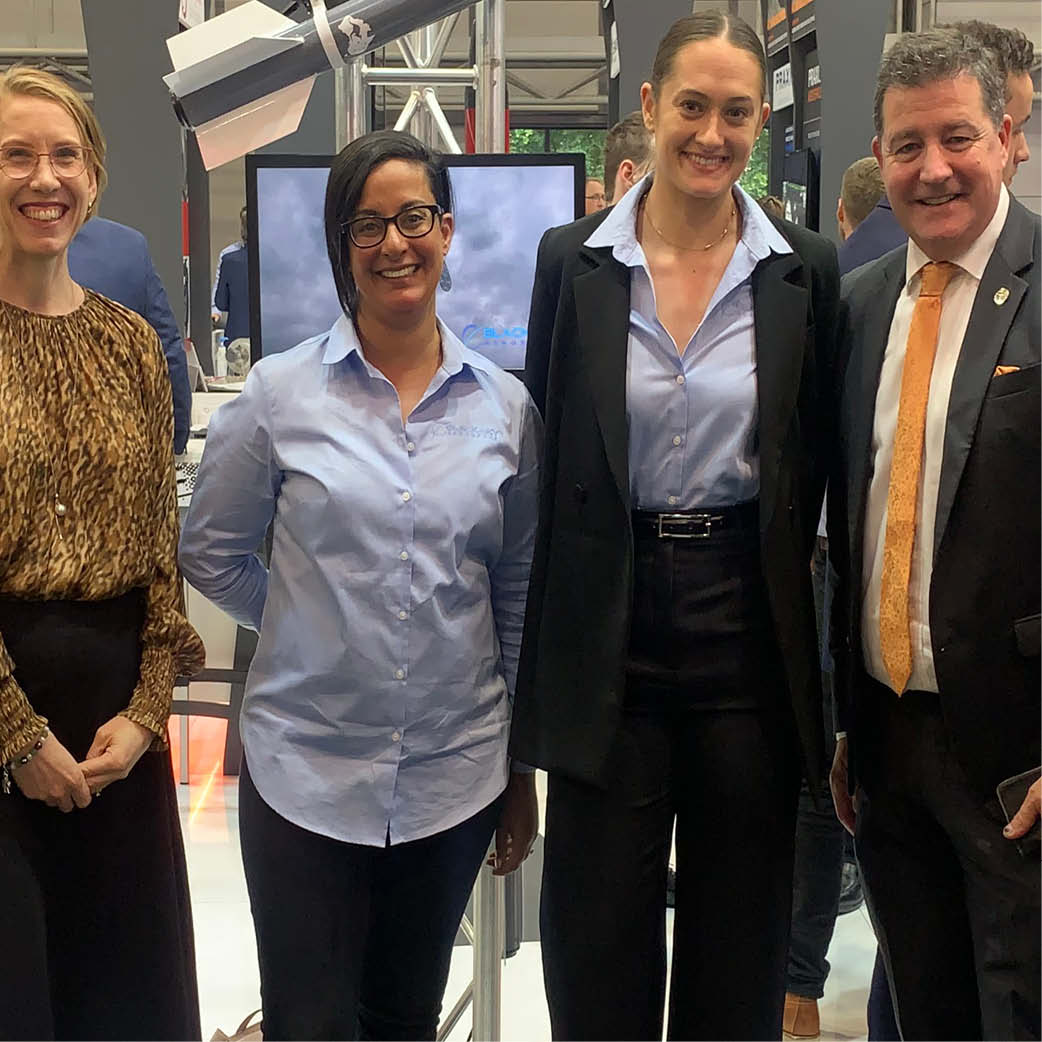 Brisbane LANDFORCES Exposition
Given the current geopolitical and strategic climate, it's no surprise last week's LANDFORCES exposition in Brisbane was the biggest yet.
LANDFORCES is an opportunity for the Australian and international defence industry to showcase cutting-edge military technologies and weaponry and network with Australian Defence force personnel, government representatives and academia.
The Australian Government has committed spending $270 billion up to 2030 to build defence capability. Its Strategic Defence Review, led by former Minister for Defence, Professor the Hon Stephen Smith, and former Chief of the Defence Force, Air Chief Marshal Sir Angus Houston AK AFC (Ret'd), is also under way.
This kind of commitment is being met by business of all types, with a huge number of micro, small and medium-sized businesses amongst the 800-plus exhibitors.
Scattered amongst the likes of industrial giants Rheinmetall, Boeing and NIOA were companies such as Black Sky Aerospace, a Queensland-based micro business that is developing and operating guided weapons to help enhance Australia's weapons self-reliance and supply chain resilience – a Federal Government defence priority.
Also present with a booth, Brisbane-based cyber security specialists Laminar with their product Lamchat, an Australian-designed and hosted chat app similar to Telegram or WhatsApp but hosted here in Australia so that precious data is stored locally instead of on foreign servers.
The Queensland Government's pavilion showcased 32 local small businesses, each with its own unique offering to the defence eco-system.
Local Government mayors and councillors also made their presence felt hosting stalls and sponsoring lunches, keen to roll out the welcome mat to as many defence leaders and industry players as possible in the hope that some of their conversations might lead to much needed investment, jobs, economic diversification and uplift to Queensland's regions.
It may sound cliché to say that Defence is big business. But it's true. The opportunities are great and the benefits of success for local businesses and local communities are even greater. Even more importantly, the opportunities for businesses to connect and see what others are doing makes a considerable contribution to our national security needs.
As the Australian Government navigates an ever-changing international security environment, it will need all the collaboration and ingenuity industry can muster. It was certainly encouraging to see these qualities so clearly on display at this year's LANDFORCES.